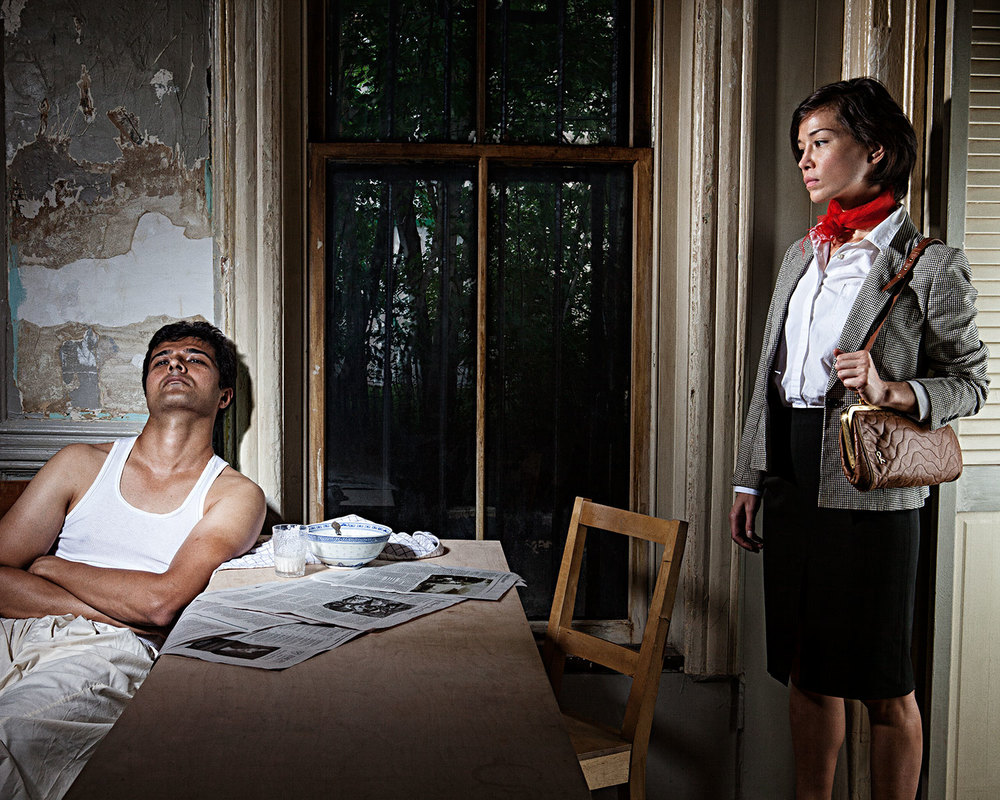 'Radical Camp' reflects upon the current rise of extremist groups in the US and explores the often tragic irony and affected style of such movements. The staged narrative centers around a group of four men and two women being trained by their leader for an unpromising mission.
The images further draw analogies between the structure of an extramist group and that of groups in general (therapy, religious, political, militia and specific cult groups from the past). As with many of these collectives, the need for social acceptance and conformity often outweights ideology.
'Radical Camp' is about the sudden radicalization of previously unpolitical marginalized individuals.